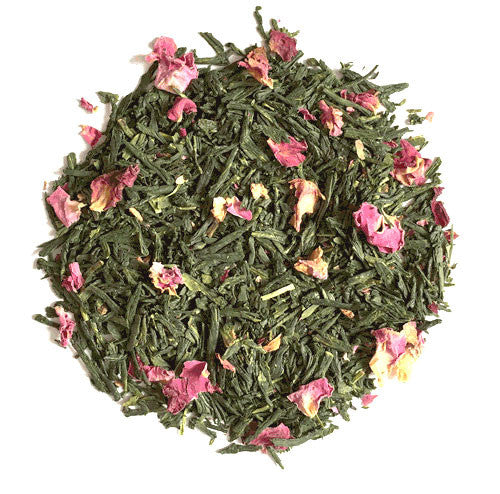 JAPANESE GREEN TEA SENCHA ROSE
BIO ORGANIC LOOSE LEAF TEA
The antioxidant properties and health benefits of green tea are well documented. Green tea contains a high amount of EGCG (epigallocatechin gallate), roughly 25-100 times more antioxidant power than vitamins C & E. One cup of green tea contains more antioxidants than a serving of broccoli, spinach, carrots or strawberries.
Our premium sencha is grown in the nutrient-rich volcanic soil of Kagoshima, in Southern Japan, using biodynamic growing practices which preserve the therapeutic goodness of the tea leaves. It has a subtle sweetness, with a little tang. 
A light sprinkling of rose petals softens the slight bitterness of the green tea, and infuses it with a soft floral, comforting aroma. 
Infusion time: 40 seconds for 1st brew, 15 seconds for 2nd brew. 
$26.50