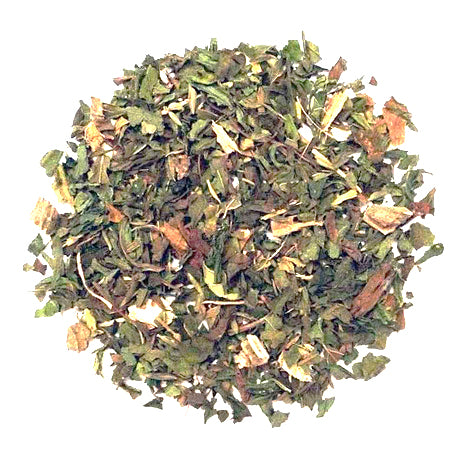 MELLOW MALLOW COUGH & THROAT TEA
CERTIFIED ORGANIC LOOSE LEAF HERBAL TEA
Marshmallow and Licorice root soothe and pacify a sore throat, while Peppermint and Spearmint help calm stubborn cough. Thyme has antiseptic benefits. Great for relieving chest congestion, or chronic, dry cough. Drink warm to hot to soothe a dry, itchy throat. 
Infuse for : 5 mins.
Contains : Licorice root, Peppermint, Spearmint, Marshmallow root, Thyme leaf.
TIP : Adding a little fresh lemon juice to your brew makes it extra soothing for your sore throat, and brings out the natural sweetness of the herbs.
$20.00