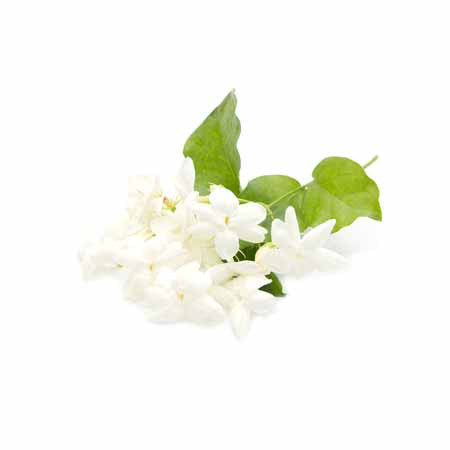 JASMINE ABSOLUTE
Jasminum officinalis

100% PURE ESSENTIAL OIL
Sensual and alluring, with a sweet, intense, floral aroma. Inspires femininity, joy and confidence.  
Blends well with: Sandalwood, Rose, Bergamot
DIY Luxe Sensual Massage/Body Oil: 
For an exquisitely alluring and seriously pampering body oil, blend 1 drop Jasmine Absolute, 2 drops Rose Absolute, and 2 drops Sandalwood in 2 tablespoons of base oil such as Sweet Almond oil. May be used as a nourishing body moisturiser.