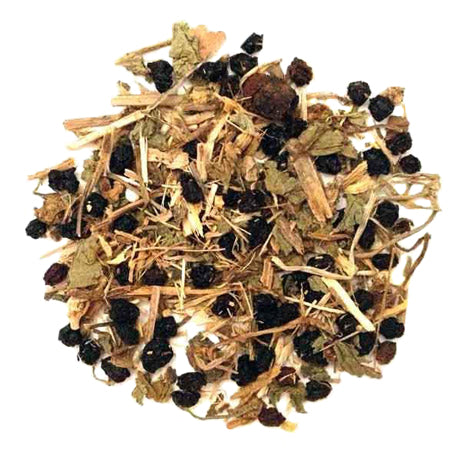 BERRY BLUSH ANTIOXIDANT TEA
CERTIFIED ORGANIC LOOSE LEAF HERBAL TEA
A blend of antioxidant and tonic herbs to enhance general health and slow the effects of aging. Contains key rejunvenative herbs such as Siberian Ginseng, Hawthorn Berry and Gotu Kola. If you are living in the fast lane and chronically sleep deprived, this superb supportive tonic is for you. 
Infuse: one level tablespoon/cup for 3-5 mins.
Contains: Siberian ginseng root, Gotu kola leaf, Licorice root, Elder berry, Hawthorn berry, Hibiscus flower.
$20.00