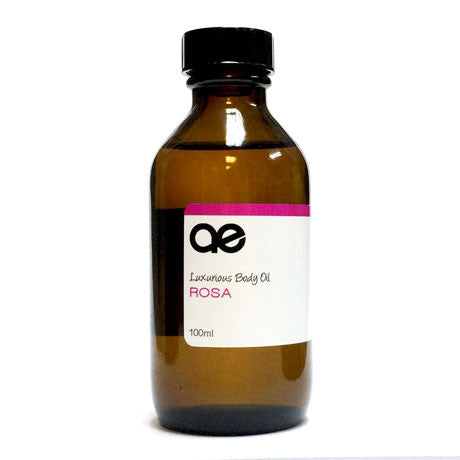 ROSA PAMPERING LUXE BODY OIL
PAMERPING ROSE BODY OIL
She has inspired countless poems, paintings, and love affairs. Wrap yourself in her intoxicating, alluring aroma. Use as a luxurious massage oil, or moisturising body oil. Rosa, tribute to the queen of flowers, will make your heart smile. 
Massage into clean skin for a healthy glow. 
Contains: Rose absolute, Palmarosa Essential Oil, Sweet Almond oil, Coconut oil, Hazelnut Oil, Natural Vitamin E oil.
$28.00